Microtia (Underdeveloped Ear)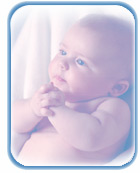 Microtia is a congenital malformation of one or both ears that is visible at birth or soon after birth. There are several different classifications of microtia, which range from only a malformed earlobe to complete absence of the external ear and auditory canal. Many children born with microtia tend to develop hearing loss as a result of deformities within the middle ear and auditory canal. ENT surgeons are usually involved in correcting the hearing loss, but the ear contour can be recreated with reconstructive plastic surgery. For children with unilateral microtia (only one underdeveloped ear), reconstructive plastic surgery is not recommended until school age, when the opposing ear is fully formed and can be used as a guide to reconstruct the other ear. Reconstructive plastic surgery on children with bilateral microtia can begin as early as age four.
Surgical treatment of Microtia
In the initial reconstructive procedure, the ear definition is created by carving a cartilage framework from the rib costal cartilage or a prefabricated polyethylene framework can be used to create the ear contour. The framework is then inserted into position in a subcutaneous pocket and modified to simulate the shape of a normal ear. This procedure is usually undertaken under general anaesthetic and can take 4-6 hours to complete. Completion of the ear reconstruction can take 3-4 stages, which are usually undertaken over a two year period, each procedure separated by 6 months. It is important to understand that total ear reconstruction is a very exacting procedure for a paediatric plastic surgeon and patients need to understand that a completely symmetric ear reconstruction is usually not achievable. Although ear prostheses are available, the usual experience is that these devices are not tolerated by children and are not worn. Dr Ross is able to provide more details regarding ear reconstruction including previous surgical outcomes, when presenting for consultation to help deciding whether to proceed with surgery.
To find out more about reconstructive plastic surgery of the ear, please contact our Melbourne, Victoria practice today.