Cleft Lip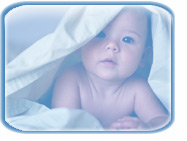 A cleft lip is a common birth defect that develops while a child is still in the womb. As the upper lip begins to form, some children develop a separation between the left and right side of the upper lip. This separation, known as a cleft, can look like a small notch in the upper lip (incomplete cleft lip), or may be a complete separation of the lip that extends all the way to the base of the nose (complete cleft lip). A cleft lip deformity can be isolated to the lip only, but more often the deformity can extend through the gums into both the hard and soft palate. This deformity will not only have aesthetic consequences but also affect feeding, dentition, speech and hearing as well.
Cleft lip deformities are most commonly unilateral, isolated to one side of the lip only, but they can also be bilateral and if complete can result in a considerable deformity due to lack development of the midfacial structures. Surgery for these bilateral deformities can involve multiple stages.
The recommended treatment for infants with a cleft lip is repair using plastic surgery techniques. Dr. David Ross has had extensive experience in the repair of cleft lip deformities, through his post-fellowship training in Toronto, Canada and Atlanta, USA, 18 year experience as plastic surgeon in the Monash Cleft Palate Clinic and annual volunteer aid missions to Vietnam, where he performs cleft surgery for disadvantaged children. Cleft lip surgery, performed shortly after birth, can improve the appearance of the lip and also assists to minimize potential developmental issues that may be caused by the defect if it also involves the palate, including problems with speech and feeding.
Cleft Lip Surgery
Cleft lip surgery can be undertaken at any time after birth as long as the infant is healthy. Dr. David Ross and the Monash cleft team offer surgery soon after birth in minor clefts, but in more severe unilateral or bilateral cleft lip anomalies, presurgical splinting is often undertaken by the paediatric orthodontists and plastic surgery is usually delayed until about 3 months. All cleft lip procedures are performed at the Monash Children's Hospital part of Monash Health in Melbourne, where the child can be monitored following surgery to ensure a safe recovery. The complexity of the surgical procedure is determined by the severity of the cleft lip anomaly. Usually as well as repair of the cleft lip, the adjacent nasal deformity is corrected at the same time. In some severe cleft lip deformities, surgical repair may require two staged surgical procedures about 3 months apart. The surgical procedure does result in some scarring, but this will become less noticeable over time. Specific postoperative instructions can be discussed during a consultation with Dr. Ross.
To find out more about cleft lip surgery, contact Bayside Plastic Surgery in Melbourne, Victoria today.
Cleft Palate
Cleft palate deformity is further birth defect that develops while a child is still in the womb. When the right and left sides of the roof of the mouth fail to grow together, a separation (cleft) is formed that can be limited to the palate at the back of the mouth, or extend completely from the front to the back of the roof of the mouth also involving the gumline(alveolus). This condition, known as a cleft palate, can occur in isolation but more often occurs in conjunction with a cleft lip anomaly.
The recommended treatment for a cleft palate deformity is to use plastic surgery techniques to close the defect. Surgical treatment to repair a cleft palate deformity is more invasive than cleft lip surgery and most plastic surgeons recommend waiting until the infant is older, between six to 18 months, before operating. Successful closure of the cleft palate allows for the normal development of speech and is therefore usually undertaken prior to the onset of speech development. Cleft palate repair also assists with feeding and hearing development. Often ventilation tubes are inserted into the ears at the time of cleft palate surgery to prevent serous otitis media, which commonly occurs in cleft palate children and may affect normal hearing.
Cleft Palate Surgery
In the cleft palate procedure, the defects in both the soft (muscle) palate and hard (bone) palate are repaired around the age of nine months. Repair of the alveolus (gums) is not usually undertaken at this time as bone grafting would be required. This procedure is usually delayed until the development of adult dentition, at about age of eight years. In the cleft palate repair, the residual components of the palate in the roof of the mouth are mobilized and advanced to the midline and posteriorly to allow closure of the defect. Special care is taken to reorientate the muscle of the soft palate to optimize its subsequent function in speech and swallowing. The cleft palate procedure is performed at The Monash Children's Hospital part of Monash Health in Melbourne and the infant usually remains in the hospital for two to three nights following surgery to be monitored for a safe recovery. On some occasions, in very wide cleft palate deformities, complete closure of the palate defect is not possible, which may result in a residual palatal fistula (hole). Often this defect can be repaired subsequently with a small revisionary procedure.
Modern Cleft Care
It is important to understand that the gold standard of care for children born with cleft palate and facial anomalies is in a multidisciplinary team approach. Dr. David Ross works with a multidisciplinary team of health care professionals who all have considerable experience in the management of children with cleft palate deformities from birth until adulthood. These include oral surgeons, orthodontists, ENT surgeons, speech therapists, audiologists, dentists and geneticists. These specialists will assist in the management of all problems associated with cleft palate deformities as well as plastic surgery correction of the original deformity. Dr. David Ross can arrange contact with these specialists for any of his patients undergoing treatment for cleft palate anomalies. The Monash Cleft Care team does have a Cleft Care coordinator, Meredith Dahl, who can assist in the support of parents, who have a child born with a cleft deformity. Please contact Dr Ross through his Monash Plastic Surgery office to be put in contact with Meredith or go direct through the Monash Children's Hospital. Also the parent support group, CleftPals Victoria will be able to provide support and assistance to parents who have a child with a cleft palate or other facial anomaly. Please contact them through their webpage for more assistance at www.cleftpalsvic.com.
To find out more about cleft palate surgery, please contact Melbourne surgeon Dr. David Ross.