Rediscover Your Youthful Beauty through Facelift Surgery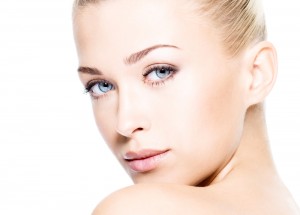 Facelift, one of the most popular procedures at our Melbourne plastic surgery practice, is designed to lift and tighten skin around the face and along the neck, smooth deep facial creases, and give patients a rejuvenated and refreshed facial appearance. With a facelift procedure, Dr. David Ross eliminates sagging, loose skin and tightens underlying facial tissues. While every facelift procedure is different and highly individualised, the common goal of every facelift surgery is to reverse many of the visible effects of aging and restore a youthful appearance. This is accomplished by lifting and redraping the skin and deeper structures of the face and neck in a way that produces natural-looking and aesthetically beautiful results.
Find Out More About Dr. Ross Views On Facelift Surgery
View Our Facelift Surgery Clinical Results
If you have any questions about facelift surgery, or you would like to schedule your initial consultation to discuss your facelift options with Dr. Ross, please contact Bayside Plastic Surgery today.
Who is a candidate for facelift surgery?
If you are developing wrinkles and folds of loose skin around the face and neck or jowls beneath the chin, you may be a candidate for a facelift procedure. A simple assessment is to look at your face by looking down at a mirror sitting on your lap, when compared to your facial appearance looking upwards at a mirror above your head. If there is a significant difference in these views, you are probably a good candidate for facial rejuvenation surgery.
A facelift is not designed to stop the ageing process; rather, the surgery is intended to "set back the clock" and help patients look refreshed and years younger. There is no specific age when patients should consider having a facelift, although we have treated patients between the ages of 30 up into their 80s. The timing of the surgery will depend on the desired results and a number of physical factors evaluated at the time of your consultation by Dr. David Ross. Some patients may wish to combine a facelift with other procedures such as brow lift, eyelid surgery, rhinoplasty, or other facial enhancement procedures for maximum results.
When you contact us by telephone our helpful and knowledgeable staff will advise you how to proceed. At Bayside Plastic Surgery we do offer a number of non-surgical facial rejuvenation techniques as well surgical procedures that may be of benefit in addressing your concern. Dr Ross will advise you initially of your best option and leave it to you to decide how best to proceed. We will be available to help you through the decision process.
What can I expect during and after facelift surgery?
Facial rejuvenation surgery including facelift usually requires one or two night hospital stay. Your general health and the existence of other intercurrent medical conditions or the complexity of the procedure and whether other procedures are undertaken simultaneously will determine the hospital stay, but some procedures can be performed on an outpatient basis at a day surgical facility. Facelift surgery generally takes between two and four hours.
Patients can expect several weeks of recovery following surgery. Bruising and swelling may persist for two to three weeks, and some facelift patients will experience numbness and a feeling of tightness across the face and neck for an extended period of time. Scarring from facelift surgery will be minimal and the incision lines will likely be hidden from view. Post-operative pain is relative, but most patients report minimal discomfort following surgery, and pain can be successfully managed with medication. During your facelift consultation at our Melbourne practice, Dr. Ross will go over the surgery in detail and address any further questions you have about the procedure.
Find Out Whether You Are a Good Candidate for Facelift Surgery
Following facelift surgery with Dr. David Ross, patients can expect to see a significant improvement in the contours of their faces, less facial wrinkling, and smoother, tighter skin. A facelift can reverse many of the early signs of aging, and give patients a healthy, revitalised appearance.
If you would like to find out whether you are a good candidate to enjoy the many benefits of facelift surgery, we encourage you to contact Bayside Plastic Surgery in Melbourne, Victoria today.