Rejuvenate Your Face with Facial Plastic Surgery
We offer a comprehensive range of facial plastic surgery procedures at our Melbourne practice, Bayside Plastic Surgery. Some of these procedures are intended to restore a youthful appearance to the face, setting back the hands of the clock a few years while maintaining the patient's natural beauty. Others are designed to bring the features of the face into a more harmonious balance. Each can be customised to meet your unique needs and goals, whatever they may be.
Melbourne plastic surgeon David Ross utilises the latest advances in the field of aesthetic plastic surgery to ensure that his patients achieve the best results modern plastic surgery has to offer. He combines his surgical skill with his keen artistic eye to create naturally beautiful outcomes that enhance the true beauty of each individual he serves. During your initial consultation with Dr. Ross, you will have the opportunity to discuss your cosmetic goals and expectations and work together toward establishing the treatment plan that is right for you.
If you would like to learn more about any of the facial plastic surgery procedures listed below, or you wish to schedule your initial consultation with Dr. Ross, we invite you to contact Bayside Plastic Surgery today. Our helpful staff would be happy to answer any questions you might have and assist you in scheduling your appointment.
Find Out More About Dr. Ross Views On Face Surgery
View Our Face Surgery Clinical Results
The following facial plastic procedures are available at Bayside Plastic Surgery.
Facelift
In performing facelift surgery, Dr. Ross is able to address sagging, loose skin, deep folds, and other signs of ageing on the face. Patients emerge with smoother, more youthful-looking skin, but without the overly taut, "pulled-back" look that is associated with facelift surgery of years ago. Modern facelift techniques allow for graceful, elegant results that enhance a patient's natural beauty and is anything but artificial looking.
Blepharoplasty (Eyelid Surgery)
The eye area is one of the first to show premature signs of ageing. Fortunately, blepharoplasty, or eyelid surgery, can rectify these signs, making a person look more vibrant and alert. Blepharoplasty can be performed on the upper eyelids, the lower eyelids, or both, as necessary. The procedure is minimally invasive and involves very little recovery time, yet can be quite transformative.
Rhinoplasty
If you are dissatisfied with the appearance of your nose, or if a nasal deformity is causing you to have difficulties breathing, then rhinoplasty – or nose reshaping surgery – may offer an ideal solution. Rhinoplasty can be performed to make the nose more symmetrical, to bring it into improved balance with the other features of the face, or to correct abnormalities, whether congenital or caused by trauma.
Brow, Temporal, and Neck Lift
For patients who wish to address wrinkling on the upper face and the neck, Dr. Ross performs brow, temporal, and neck lift surgeries. These surgeries can be performed on their own or in conjunction with facelift as part of a comprehensive facial rejuvenation treatment strategy.
Ear Surgery (Otoplasty)
Patients of all ages, including children, can potentially benefit from cosmetic ear surgery, or otoplasty. Otoplasty is designed to reduce the size of disproportionately large ears or to reposition protruding ears closer to the head. The procedure is particularly helpful for children who are struggling with self-esteem issues due to their appearance. It can truly make a difference in their young lives.
Fat Transfer and Facial Augmentation
Fat transfer (microlipoinjection) and facial augmentation with implants are popular ways to add volume, definition, and balance to the face. These methods are safe and proven. Dr. Ross's intimate knowledge of facial anatomy enables him to plan and carry out these procedures with exceptional care.
---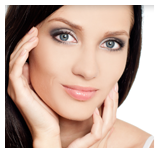 In addition to the procedures listed above, Dr. Ross also offers non-surgical laser skin rejuvenation. To find out about this exciting alternative to facial plastic surgery, please contact Bayside Plastic Surgery today.